Child care continues to be one of the highest costs for families in the United States. When you need child care, it's important to know what resources are available to help with child care costs where you live.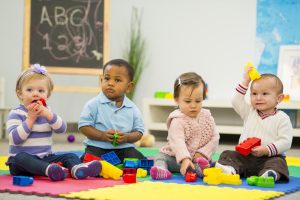 In this section you will find:
Get Help Paying for Child Care gives you details on programs that help with child care costs. From subsidies to sliding fee scales, tax credits to discounts, you're sure to find helpful information here. You'll also learn more about types of child care that may be more affordable for your family.
Budgeting Your Child Care Options is our online budgeting calculator for families adding child care to their household costs. Enter your costs to see how various child care and work situations will affect your monthly budget.
Stay at Home or Return to Work is a decision-making tool for families thinking about child care options. The tool takes you through aspects of your child care choice so that you can make an informed decision. Considerations include child care options, potential work/child care situations, budgeting, resources and more.
Military families, be sure to visit our Military Child Care Assistance Programs page for information on Child Care Aware® of America's military fee assistance programs.